IMD@UMD Workshop 2021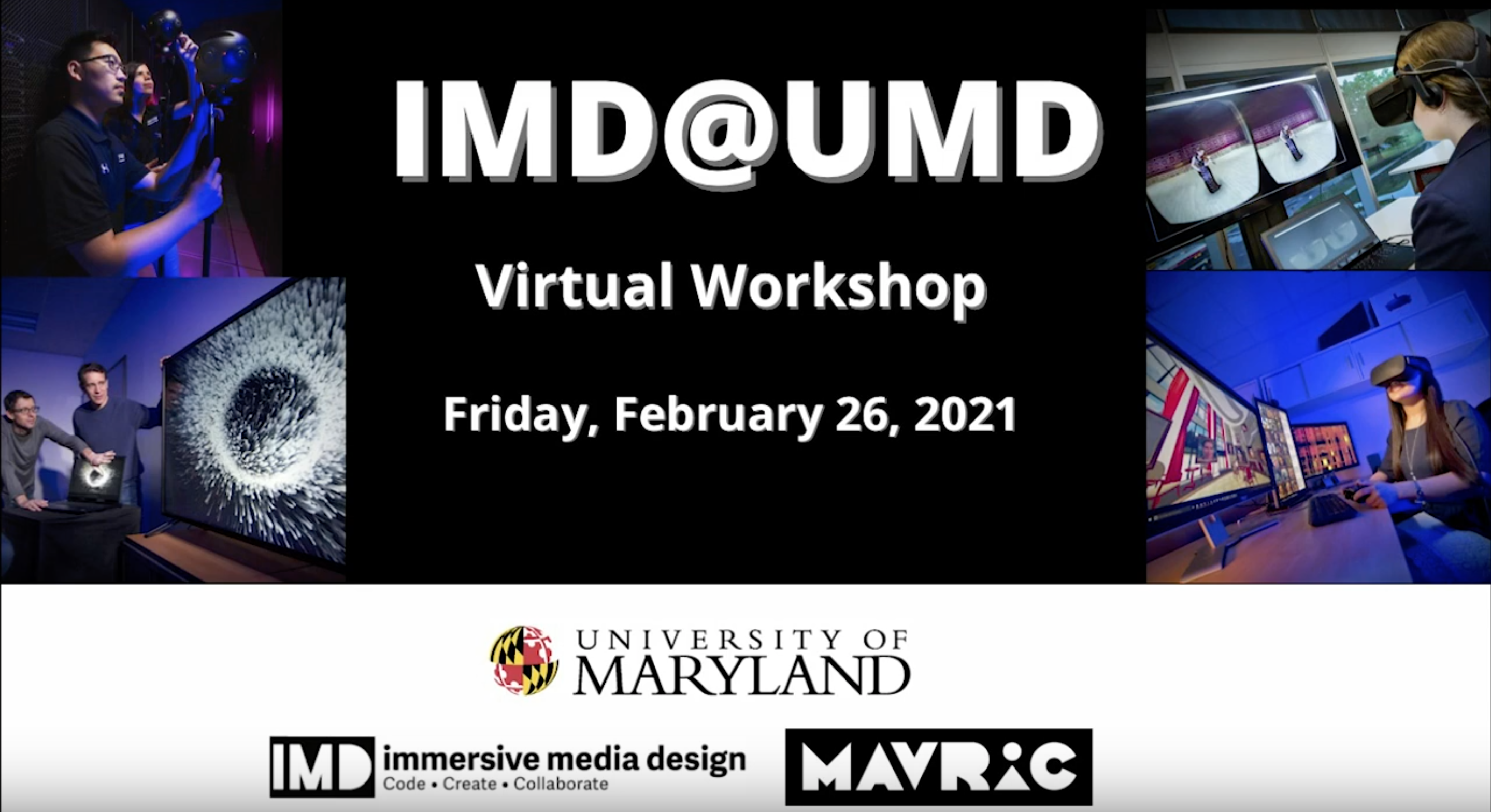 Watch all 15 virtual presentations given by UMD faculty and students. Below are the descriptions of each presentation.
MAVRIC 2020 Conference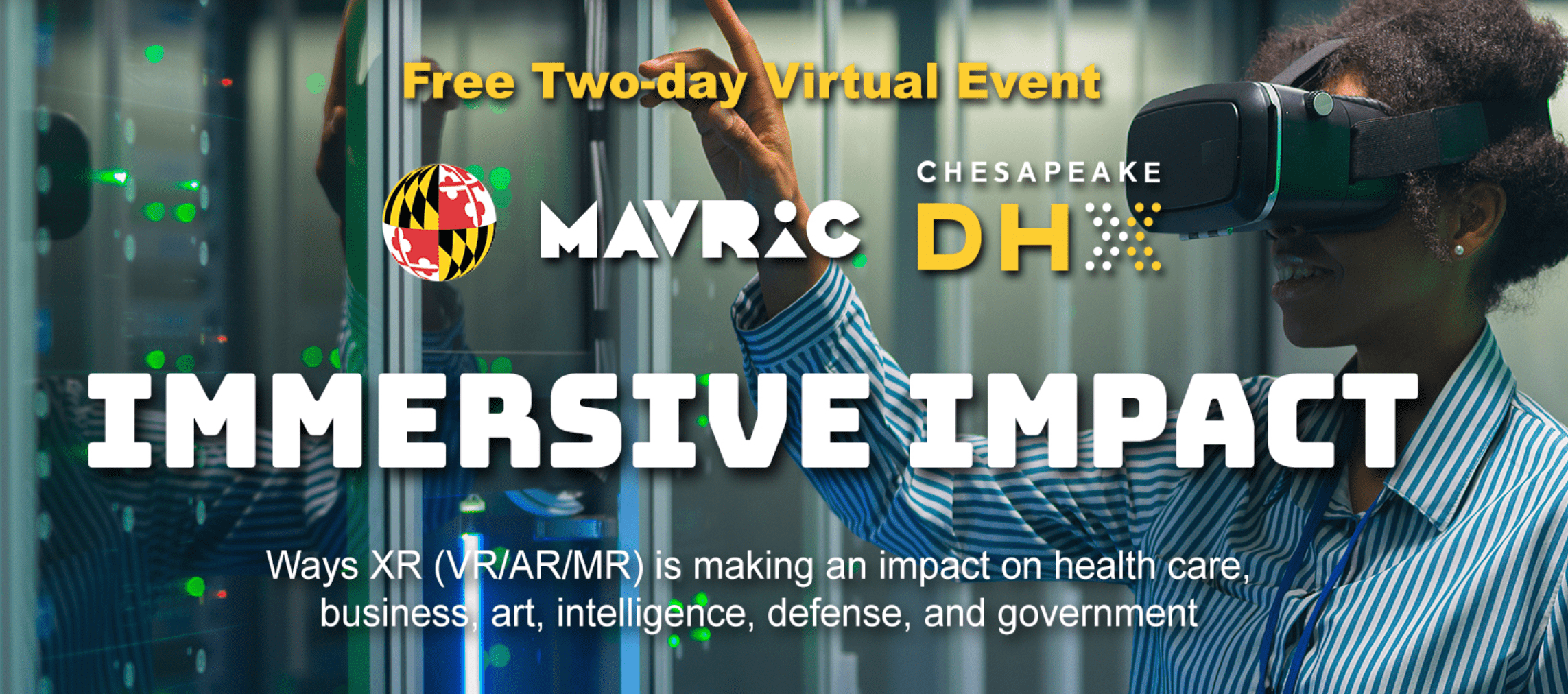 This two day virtual conference was held September 10th and 11th, 2020. It was co-hosted by the Chesapeake Digital Health Exchange. The 2020 conference explored ways that extended reality (VR/AR/MR) are impacting health care, business, art, intelligence, defense, and government.
MAVRIC 2019 Conference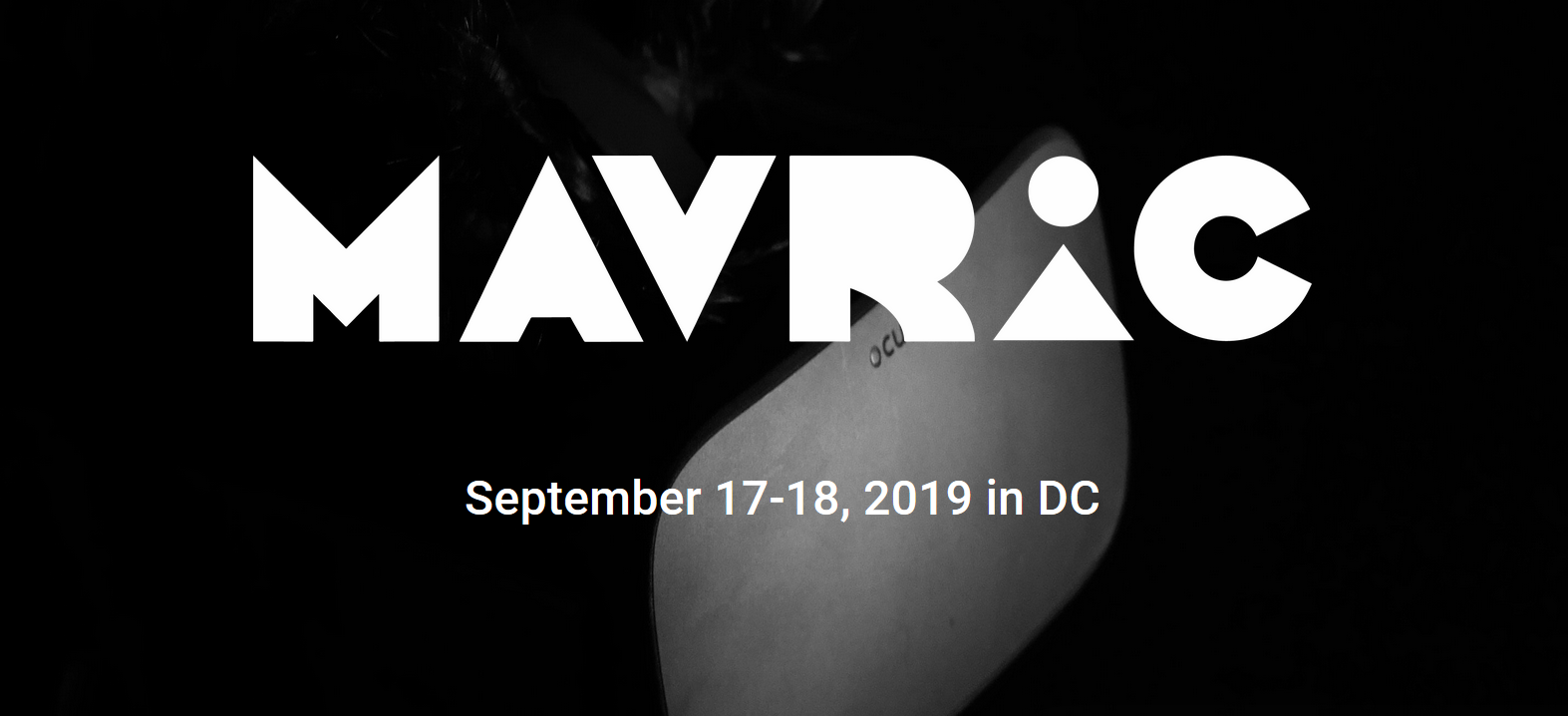 This two day conference was held September 17th and 18th, 2019 was hosted by Booz Allen Hamilton and took place at the Booz Allen Innovation Center in Washington, D.C. The conference brought together the east coast's top corporate, government, research, and startup talent in XR to present on topics ranging from healthcare, simulation and training (both corporate and governmental), advanced research in the technology and design of interactive experiences to education, data analysis and cyber security.
More UMD XR-Related Videos