Students
All UMD students are welcome to participate in Extended Reality (XR) and Immersive Media (IM) activities across campus. There are a variety of ways to learn about, engage with, and explore this emerging technology.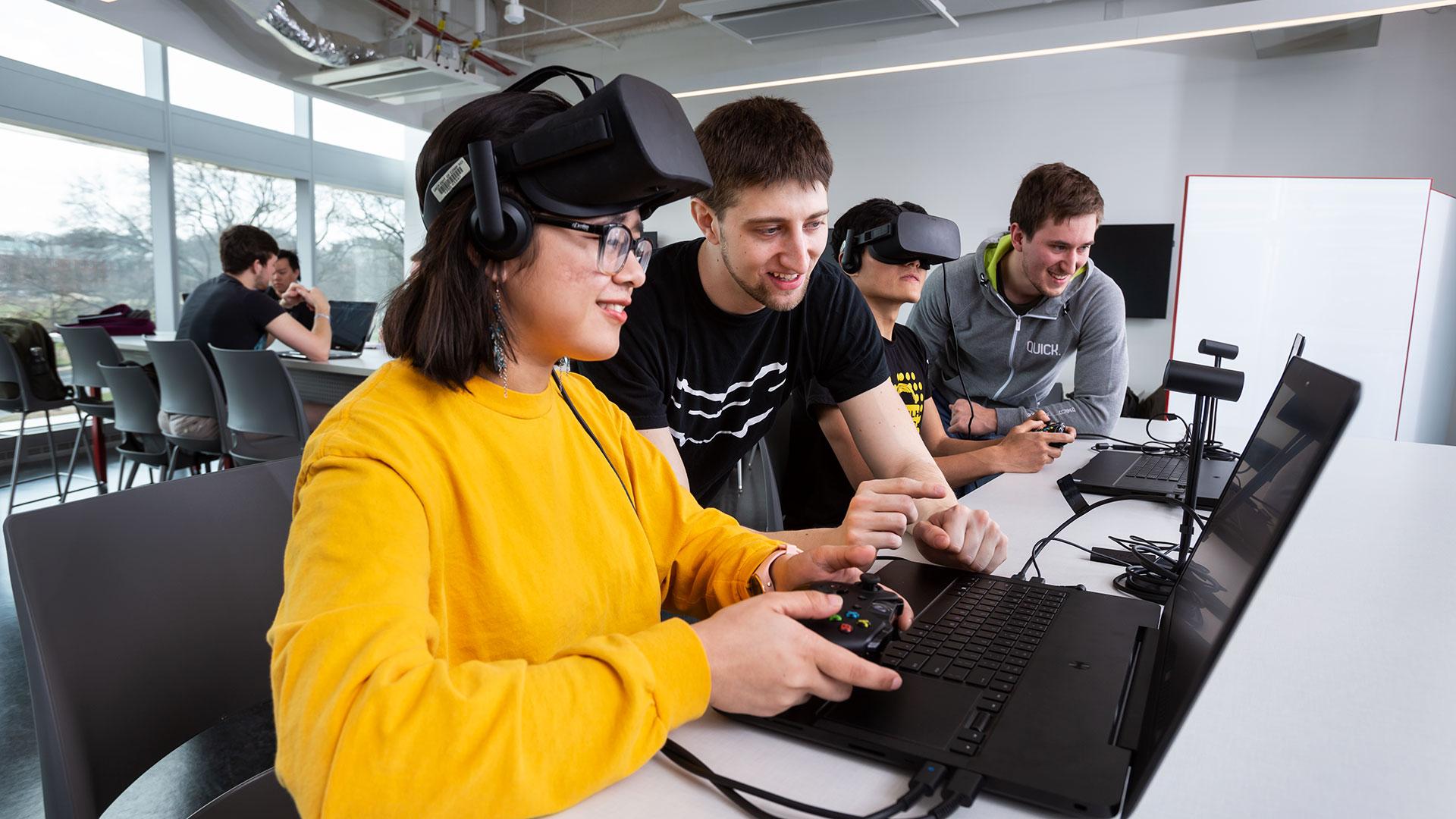 Immersive Media Design
Immersive Media Design is the only undergraduate program in the country that synthesizes art with computer science to encompass a wide range of immersive media applications. Students learn how to code, create and collaborate using the latest digital tools and technologies. Code with distinguished computer science faculty who excel in designing algorithms that improve the detail and speed of immersive displays. Create with renowned art faculty who push the boundaries of expression and technology in new and inventive ways. Collaborate in teams to produce imaginative, innovative, and interactive experiences. Select art or computer science as the focus of your coursework to graduate with a B.A. from the College of Arts and Humanities or a B.S. from the College of Computer, Mathematical, and Natural Sciences.
Learn More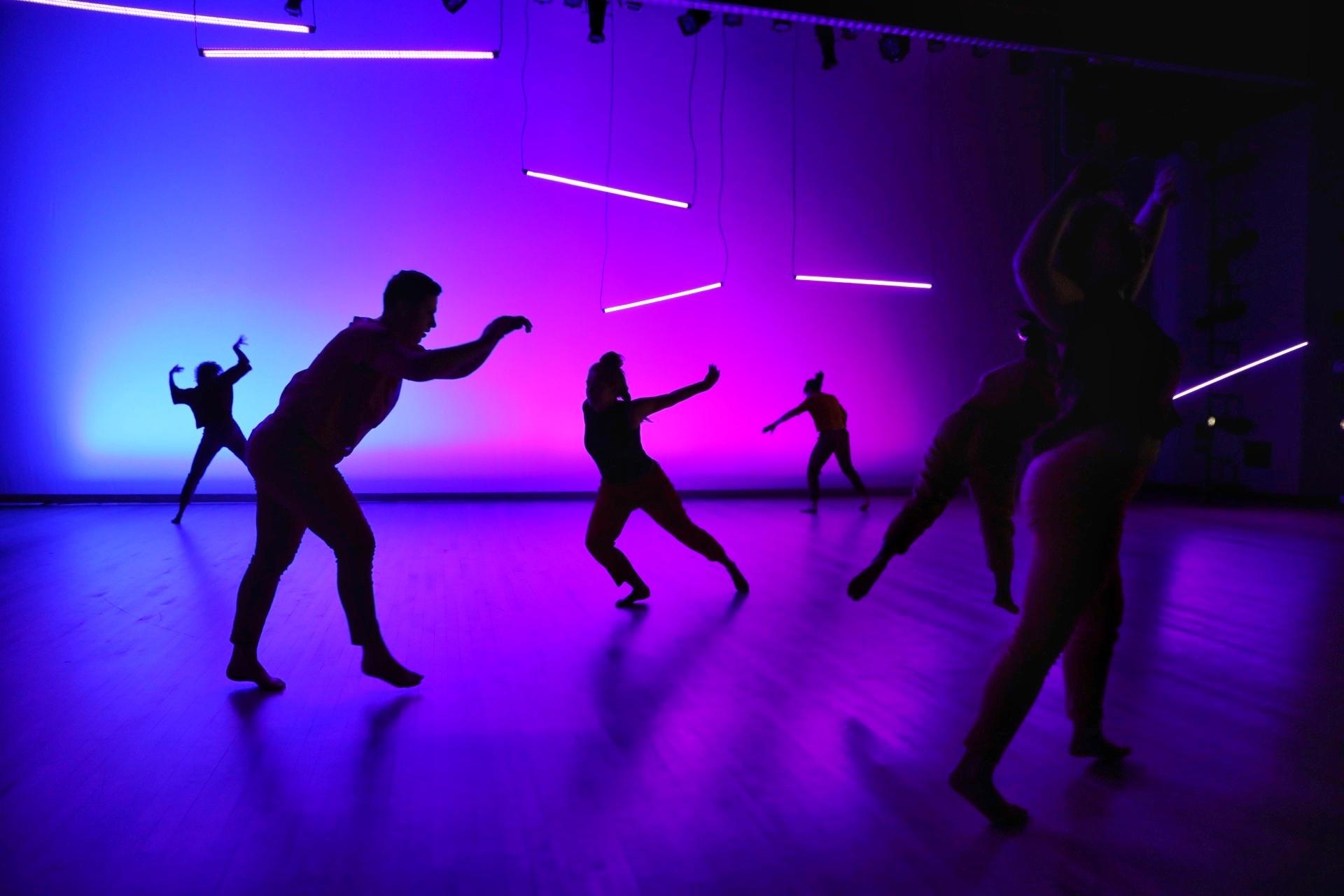 Maya Brin Institute for New Performance
The School of Theatre, Dance, and Performance Studies is home to the Maya Brin Institute for New Performance. Students are exposed to emerging media formats such as immersive design technology and webcasts that enhance their creative projects and prepare them to push the bounds of theater, dance and performance studies. Emphasizing collaboration and experimentation, this work generates a dynamic research environment where rigorous creativity and discovery can thrive, putting the school at the forefront of education in the performing arts.
Learn More
Extracurricular Activities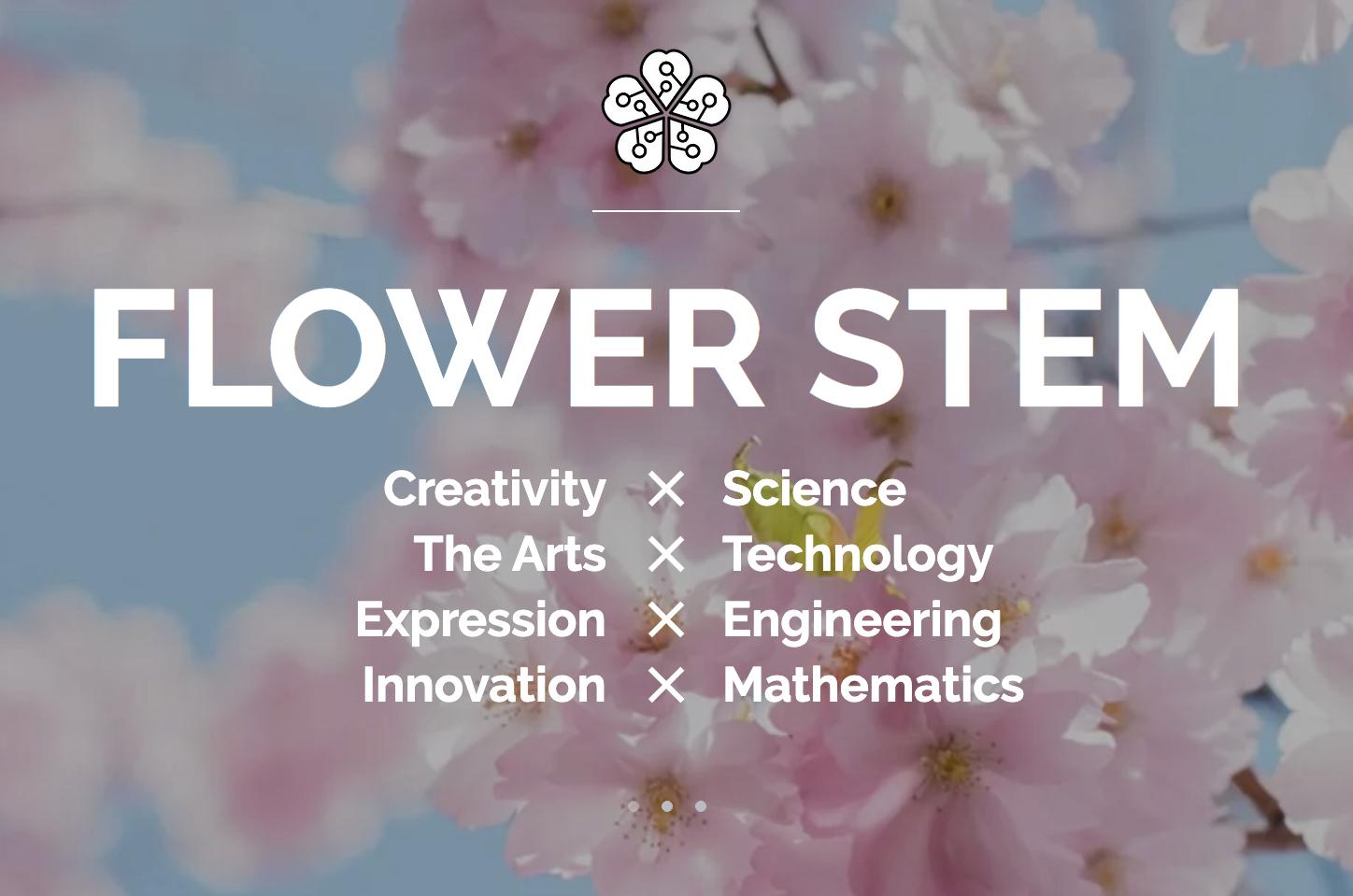 Flower STEM
Flower STEM is a student-led organization dedicated to promoting creativity within the fields of science, technology, engineering, and mathematics (STEM) by showcasing interdisciplinary applications where STEM and artistry collide.
Projects - Looking for that creative outlet? Every semester we embark on projects that allow you to learn new skills and showcase your talents. Whether it's a mural or a hackathon, you're sure to love every minute of it. Best of all, you (and your peers) get to decide the projects!
Talks & Workshops - These aren't just boring lectures. Our guest speakers represent success, humility, and diversity throughout STEM and the Arts. Listen to their stories and walk away with a new perspective on your goals and maybe even an internship.
Mentorship - It's easy to feel alone in the world of STEM so that's why we provide you with a bud — a Flower Bud. Our mentorship program pairs first-year and transfer students with upper-class students to foster college success and a lifelong friendship.
Learn More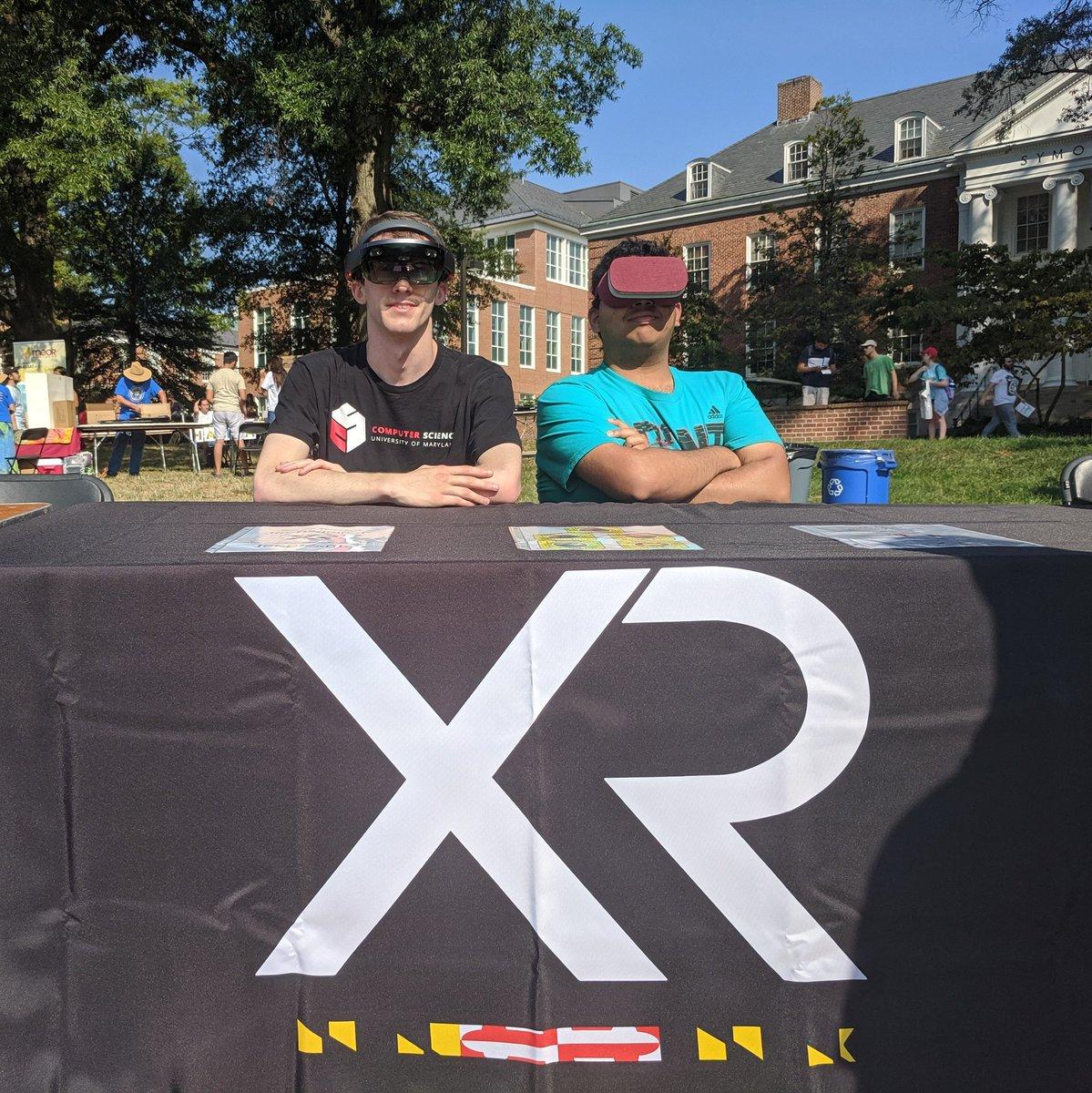 XR Club
The XR Club was established to create an environment in which UMD students interested in augmented and virtual reality application development can collaborate with like-minded individuals and gain access to cutting-edge hardware and software tools. In addition to providing access to physical resources, a primary mission of the club is providing the campus community with educational resources in augmented and virtual reality development through club events and hackathons.
Learn More