About MAVRIC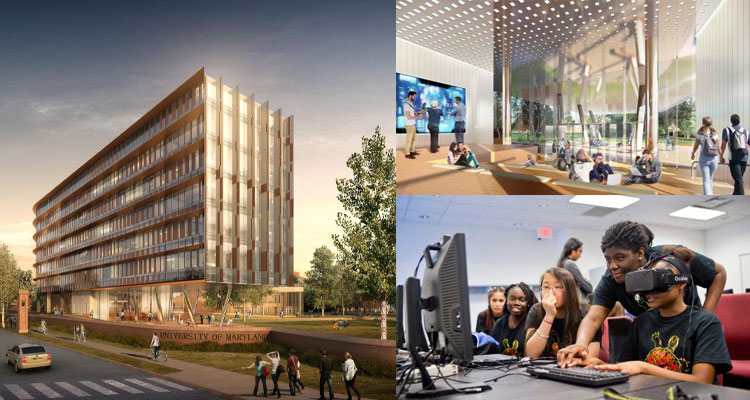 The University of Maryland is a pioneer for developing and innovating emerging technologies with the purpose of tackling grand challenges facing society. One of those emerging technologies is immersive media, which is poised to transform how humankind interacts with the physical and virtual world. The Mixed/Augmented/Virtual/Reality Community (MAVRIC) is an initiative that supports scholarship, interdisciplinary research and transformational applications of immersive media at the University of Maryland.
MAVRIC's mission is to catalyze the research and application of immersive media across the campus with an emphasis on projects that leverage the technology for bettering humanity.
Along with promoting the research and application of this emerging technology, MAVRIC strives to:
Foster a robust, inclusive, and diverse community and talent pipeline;
Enable the next generation of students, researchers, and inventors to excel in creativity and innovation using the latest digital tools and systems;
Empower a socially-focused campus and global network of scholars, researchers, developers, entrepreneurs, innovators, creators, funders, makers, artists, and policy makers.
Fulfilling its Mission
Promote and host events, workshops, conferences and activities on campus and virtually.
Connect researchers, entrepreneurs, developers, and users to each other.
Develop strategic engagements between external parties with university stakeholders.
---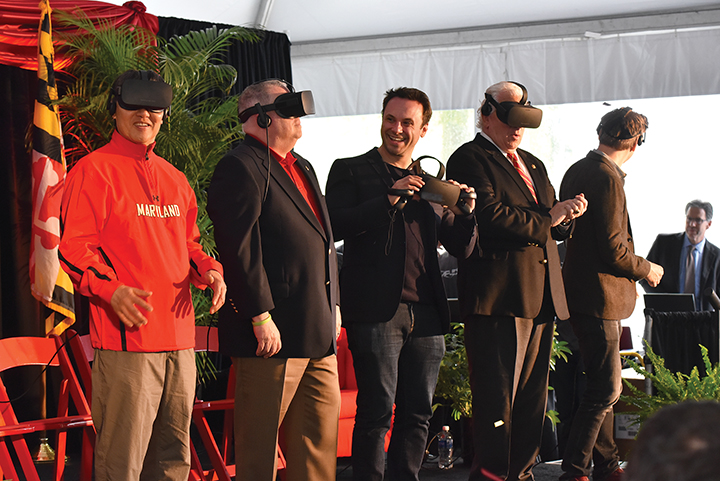 History of MAVRIC
In the spring of 2017, Dr. Amitabh Varshney, Interim Vice President for Research and Julie Lenzer, Associate Vice President of Economic Development and Innovation brought together a select group of faculty and staff across the University of Maryland, College Park to craft and submit a proposal to the Department of Commerce's Economic Development Agency on a shared vision around to make the university the "East Coast hub of immersive media."
Launched in September 2017 through matching funds from the Department of Commerce's EDA through an i6 Challenge Grant and the University of Maryland, College Park.

As stated in the grant, MAVRIC was founded specifically to "accelerate the commercialization of promising Immersive Media (IM) technologies, and fill the regional gap in the technology cluster by creating a network of influencers, executive champions, and support groups for IM startups. MAVRIC will also focus on increasing the number of STEAM students from both urban and rural underserved communities."

Julie Lenzer serving as the Principal Investigator hired Lucien Parsons, who had served in executive roles at BreakAway Games and ZeniMax Online Studios and at that time was serving as the Chair of the Board of Directors of the International Game Developers Association (IGDA®), as MAVRIC's founding director in September 2017 thanks to the announcement of the grant.
One of the ways MAVRIC fulfilled its original mission was by hosting an annual conference that brought together academic scholars, entrepreneurs, industry experts, government partners, and many others to present and share their XR and IM experiences and research findings.
After serving as the founding director of MAVRIC throughout the duration of the grant term, Lucien Parsons stepped down in September 2020. Chief Innovation Officer Julie Lenzer appointed Sammy Popat as the Interim Director.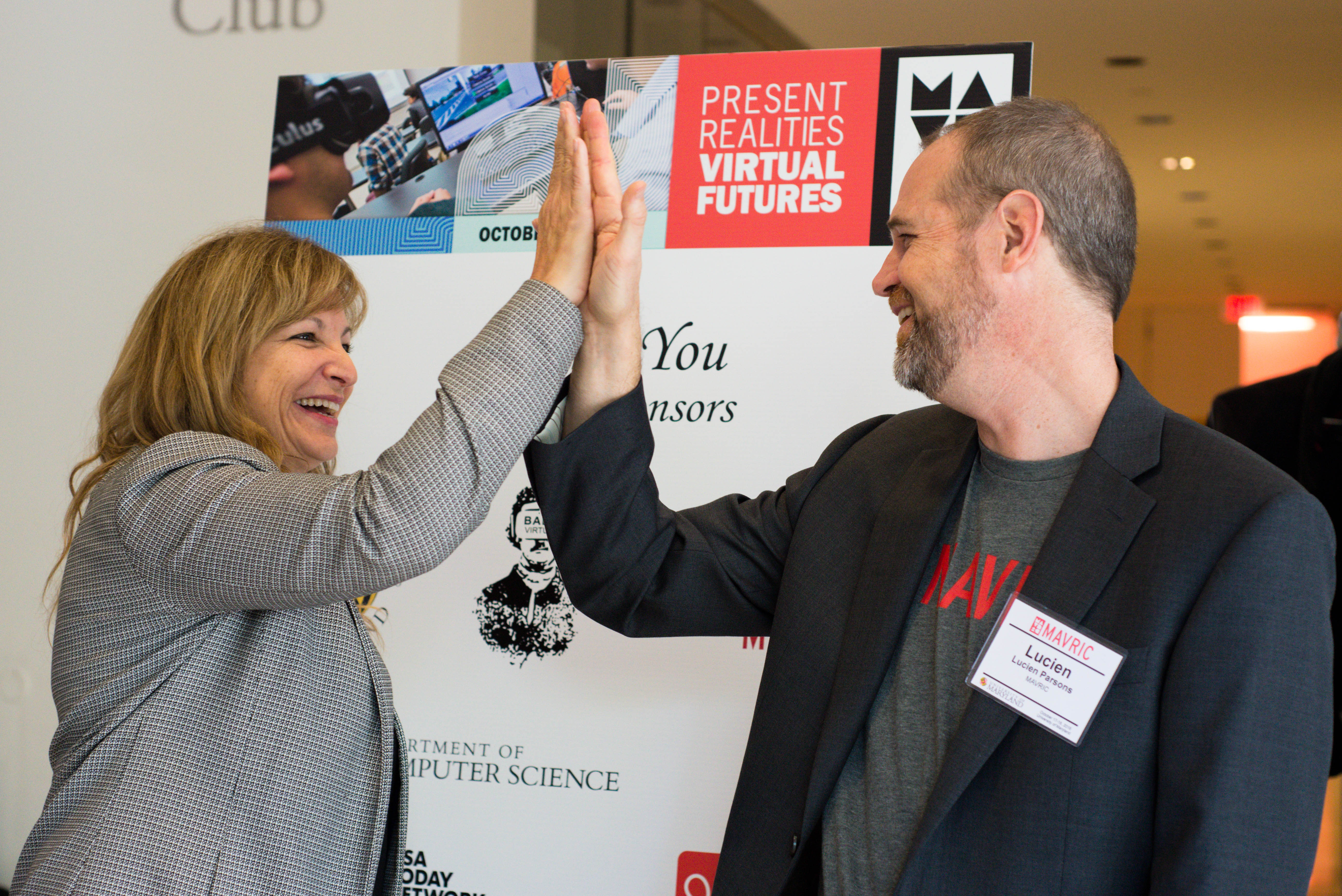 MAVRIC Conferences
As a means to catalyze greater interest in XR and to share the XR research already taking place across the campus, the MAVRIC team held an annual 2-day conference from 2018-2020.
The Inaugural MAVRIC Conference was held on the University of Maryland campus in the Riggs Alumni Center on October 17th and 18th. The conference brought together more than 200 attendees including three-dozen speakers ranging from university faculty and researchers to entrepreneurs and students. Conference presentations can be seen on MAVRIC's YouTube Channel.
The 2nd Annual MAVRIC Conference was co-hosted by Booz Allen Hamilton and held at the Booz Allen Hamilton Innovation Center in Washington, D.C. on September 17th and 18th, 2019. This conference brought together the east coast's top corporate, government, and startup talent along with university faculty, researchers, and students. Speakers presented on topics ranging from healthcare, simulation and training, and advanced research to design of interactive experiences, fashion and cyber security. Conference presentations can be viewed here.
The 3rd Annual MAVRIC Conference titled "Immersive Impact" was co-hosted by the Chesapeake Digital Health Exchange. This 2-day conference was held virtually on September 10th and 11, 2020. The conference explored how XR is impacting healthcare, business, art, intelligence, and government. Conference presentations can be viewed here.
Founding Team
Dr. Amitabh Varshney
Dean of CMNS and Former Interim Vice President of Research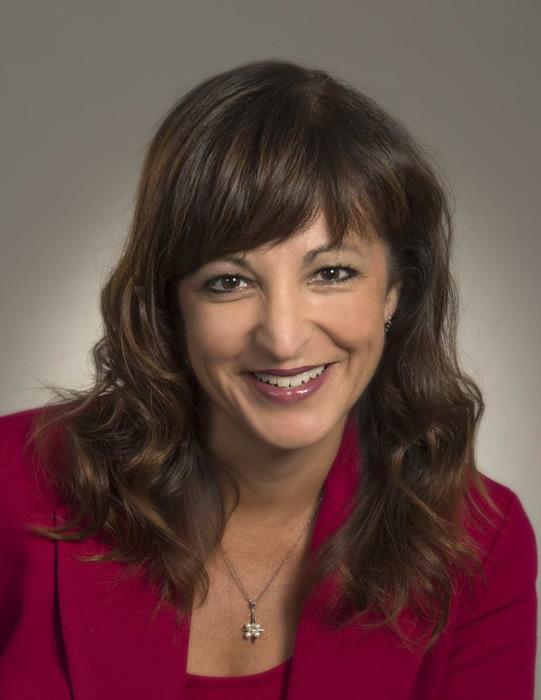 Julie Lenzer
Principal Investigator and Former Chief Innovation Officer
Directors & Community Managers